All professionals at Dental Smile, LLC maintain the highest levels of accreditation and pursue ongoing education to stay abreast of the latest trends in the medical field. Read on to learn more about our staff's experience and training.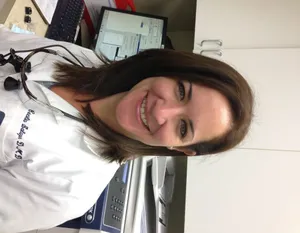 Cecilia Salazar, DMD
History
Dr. Salazar was born and raised in Cuba. She is the older of her two brothers. She came from a healthcare practitioner family from where she obtained the desire to help others. She earned her first degree as a Doctor of Dental Surgery in Chile, which is also her mother's homeland. Later she earned her Doctor of Dental Medicine degree while studying at the New Jersey Dental School, which is an important institution dedicated to perfecting the very skill and knowledge Dr.Salazar hones each day.
Experience
Dr. Salazar is a consummate professional with over 15 years of experience as a general dentist. Her passion and undivided dedication to her practice has enabled her to obtain, and master, a large variety of skill sets from dental implants to oral rehabilitation. All procedures Dr. Salazar has dedicated herself to learning has allowed her to increase the overall well-being and oral health of her patients.
Professional Memberships
Dr. Salazar is a member of American Dental Association, Florida Dental Association, South Florida Dental Association and New Jersey Dental School Alumni Association.
Special Interest
Her great passions in life include her family and traveling to other countries to observe their culture, customs, and curtsies. Dr. Salazar loves diversity.
Certifications
Doctor of Dental Surgery- University of Chile.
Doctor of Dental Medicine- New Jersey Dental School.
American Dental Association.
New Jersey Dental School Alumni Association.
Languagues
English and Spanish
Notes
I thank God for giving me opportunity to live out my passion that I believe I was born for: To provide comprehensive dental care for every patient with unforgettable dental experience. I enjoy and love what I do and look forward to meet with you.